Flow is an ideas-led creative studio. A place filled with energy and passion. A home to big ideas, not big egos. A space to learn and grow. An opportunity to do something amazing, and make a difference.
About
Mission Statement
Flow is the creative studio for brands who want to move the world forward. We're here for organisations seeking to create progressive change, that aim to make a difference, and that value people over profits.
We work with global brands, ambitious startups and nonprofit organisations to help them to stand out, reach their audience and create positive, meaningful change.
Guided by empathy and the belief that creativity can help make the world a better place, we make good work, with good people, that does good in the world.
Manifesto
Our manifesto sums up our philosophy and creative approach. Not just the work we do, but why and how we do it. It's our promise to our clients and to each other.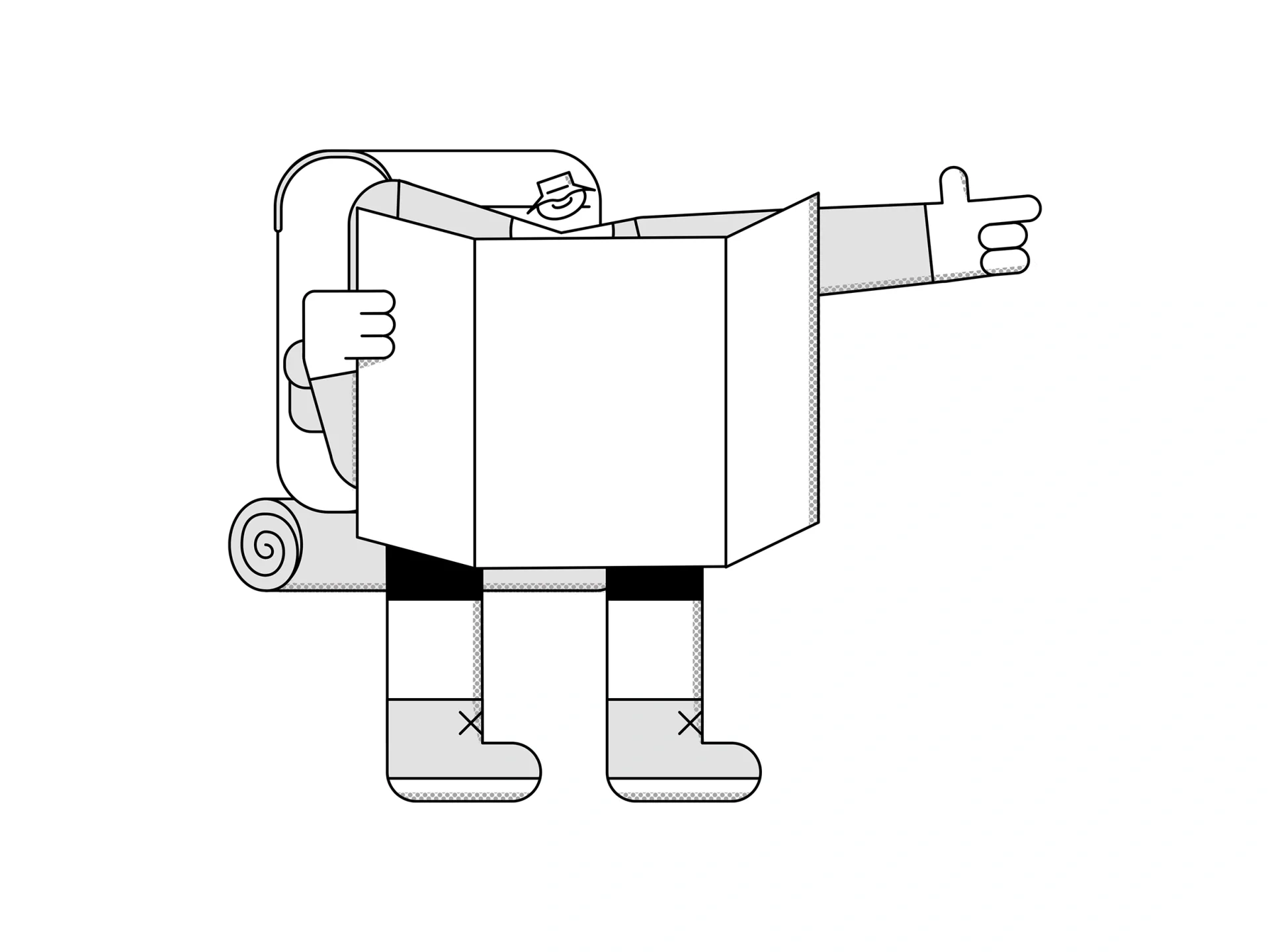 Start with Optimism
To create a better world, you have to believe a better world is possible. We will start from a position of informed optimism, and approach every challenge as an opportunity.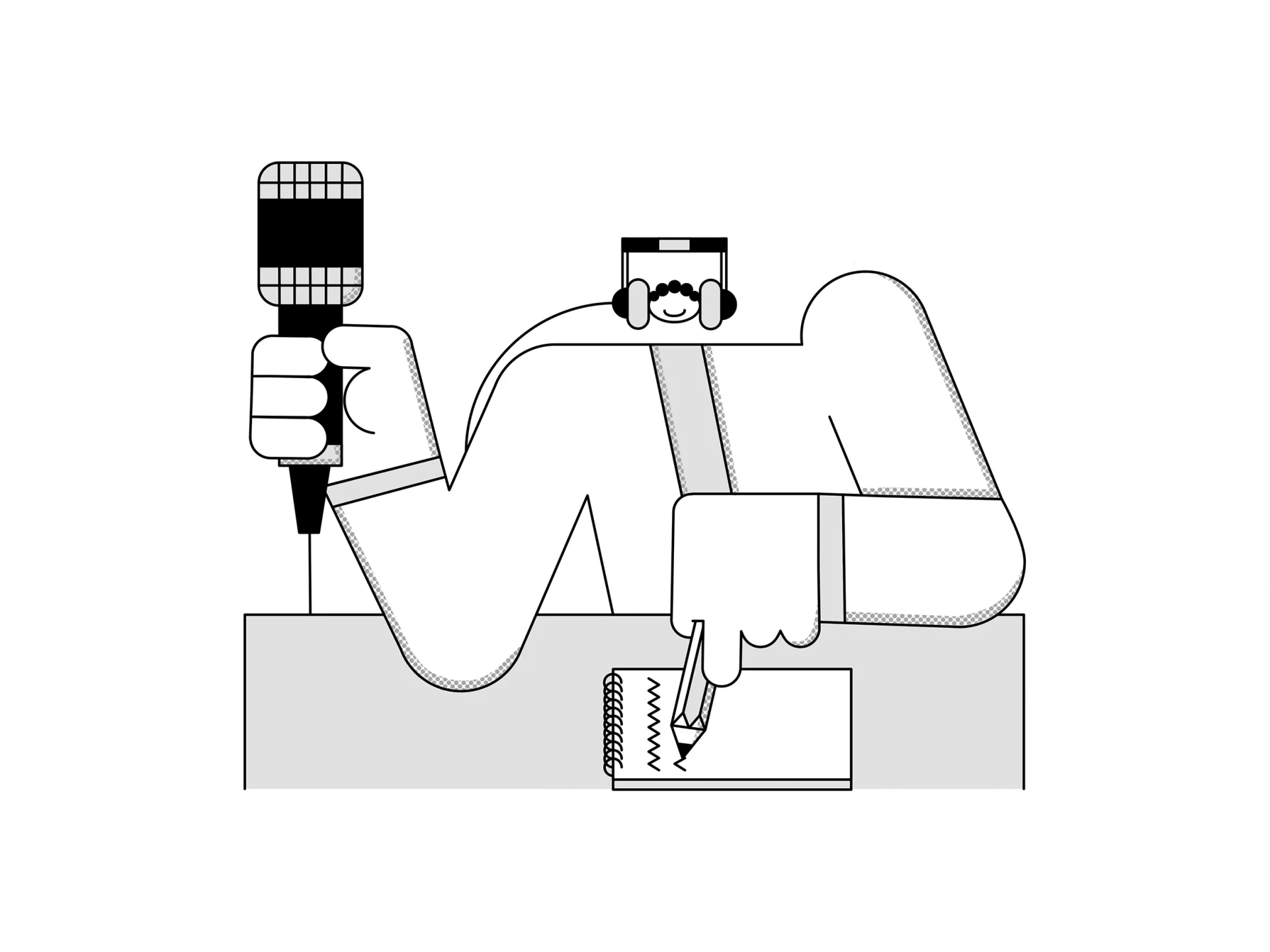 Listen Deeply
As creative problem-solvers we need to fully understand an issue to know how to improve it. We will immerse ourselves in our clients worlds, learning all there is to know to create an informed and effective solution.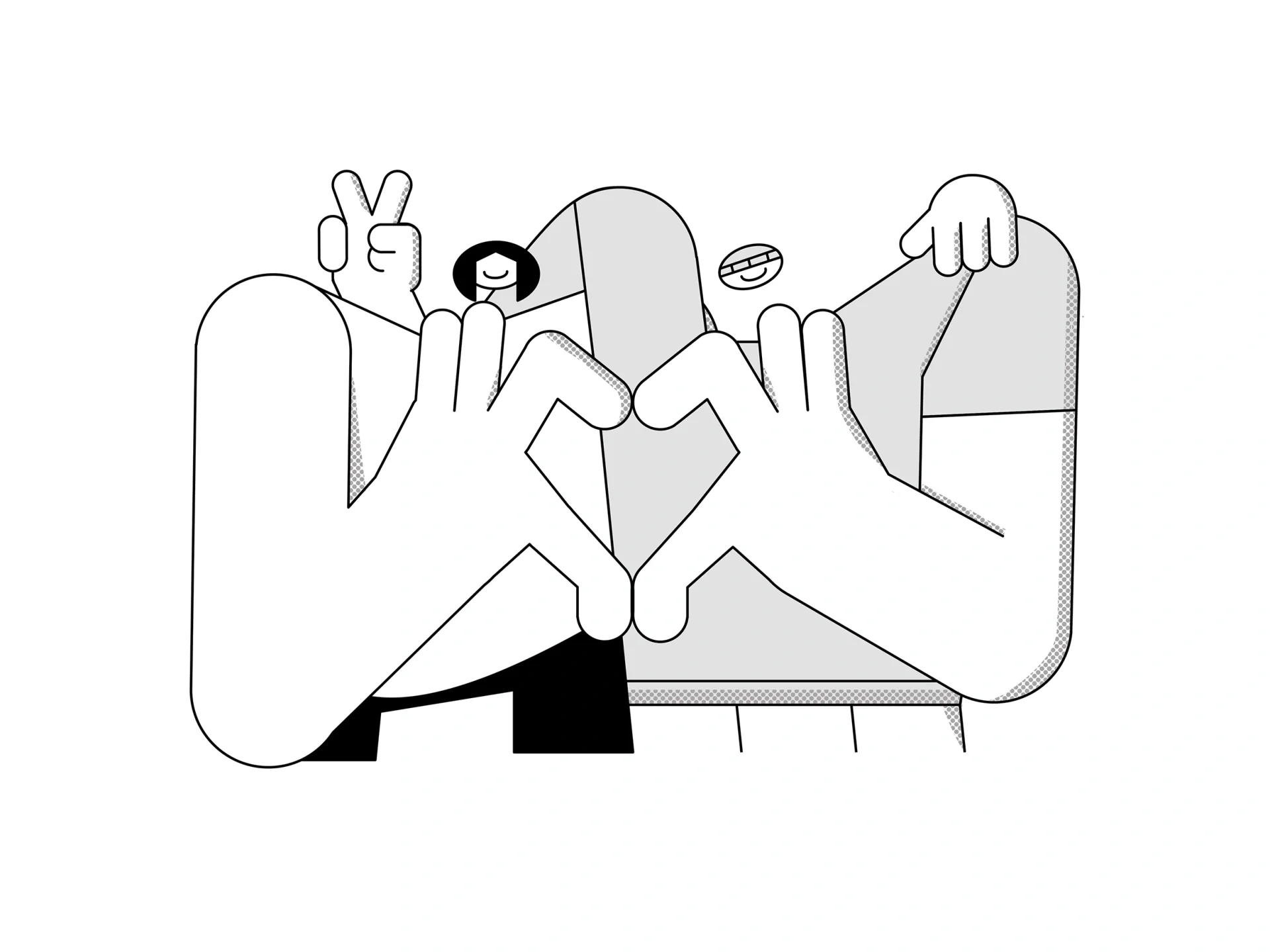 Work with Others
The best work happens when creative minds come together with a shared purpose. To problem solve, play with ideas, push them to breaking point then reign them in. To surprise and inspire each other.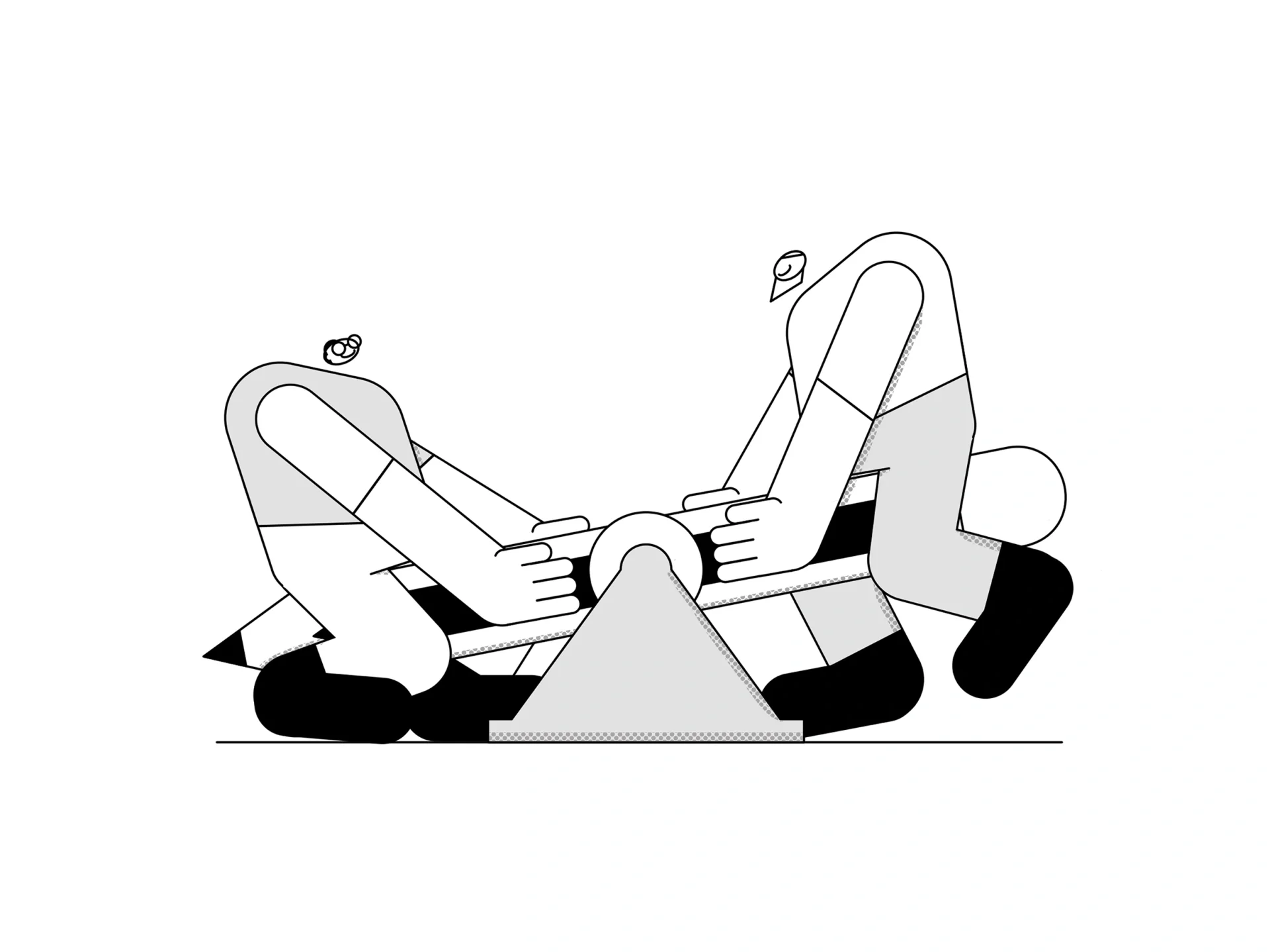 Play with purpose
As Picasso said we are all born artists. We will never lose connection to that inner child, and stay curious, playful, and experimental with our work.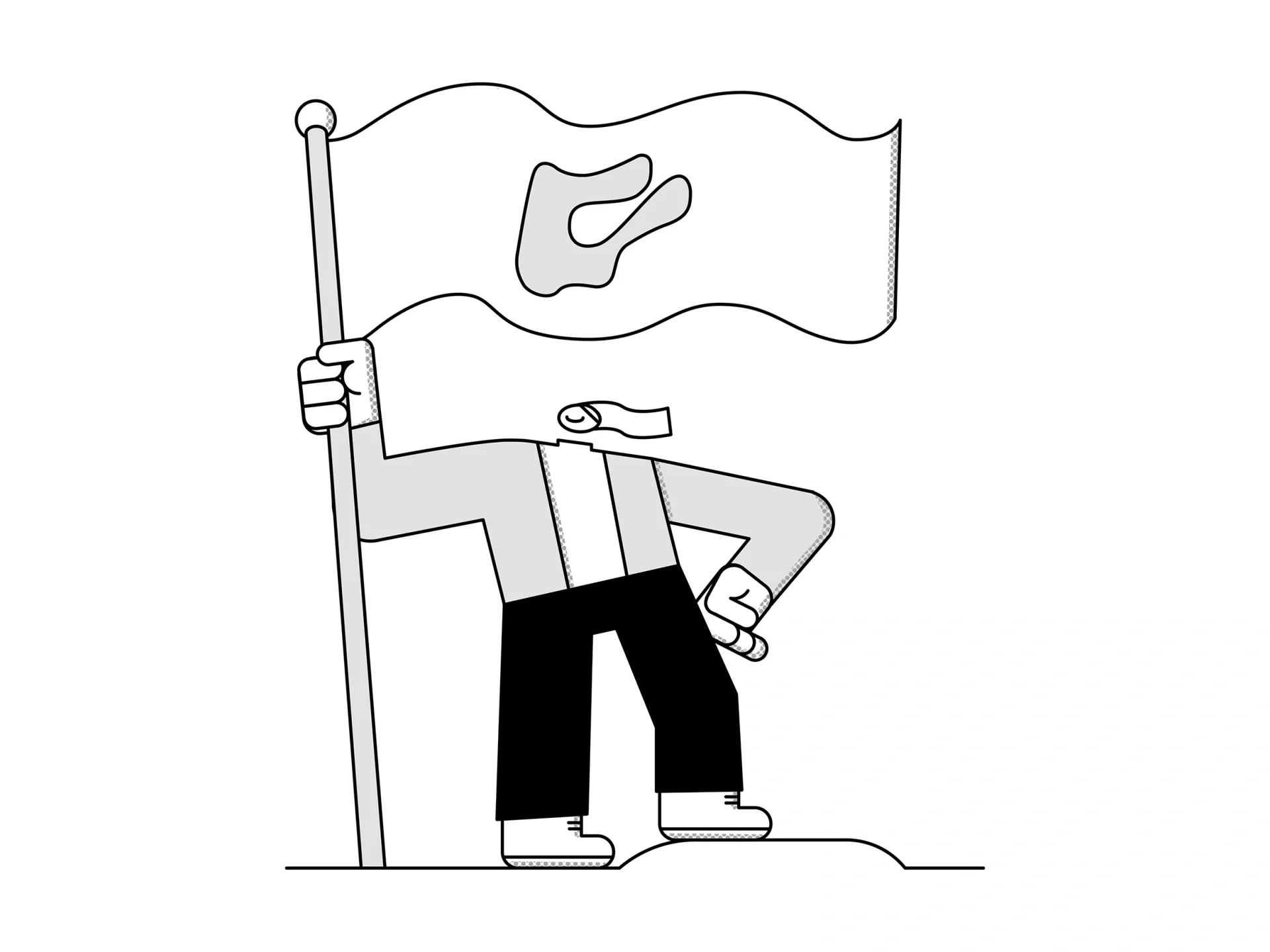 We are all Leaders
Leadership is not limited to rank or role. We can all lead by example, and help and support those around us. Whatever stage we are at we will share our ideas and experiences, and help each other to learn and grow.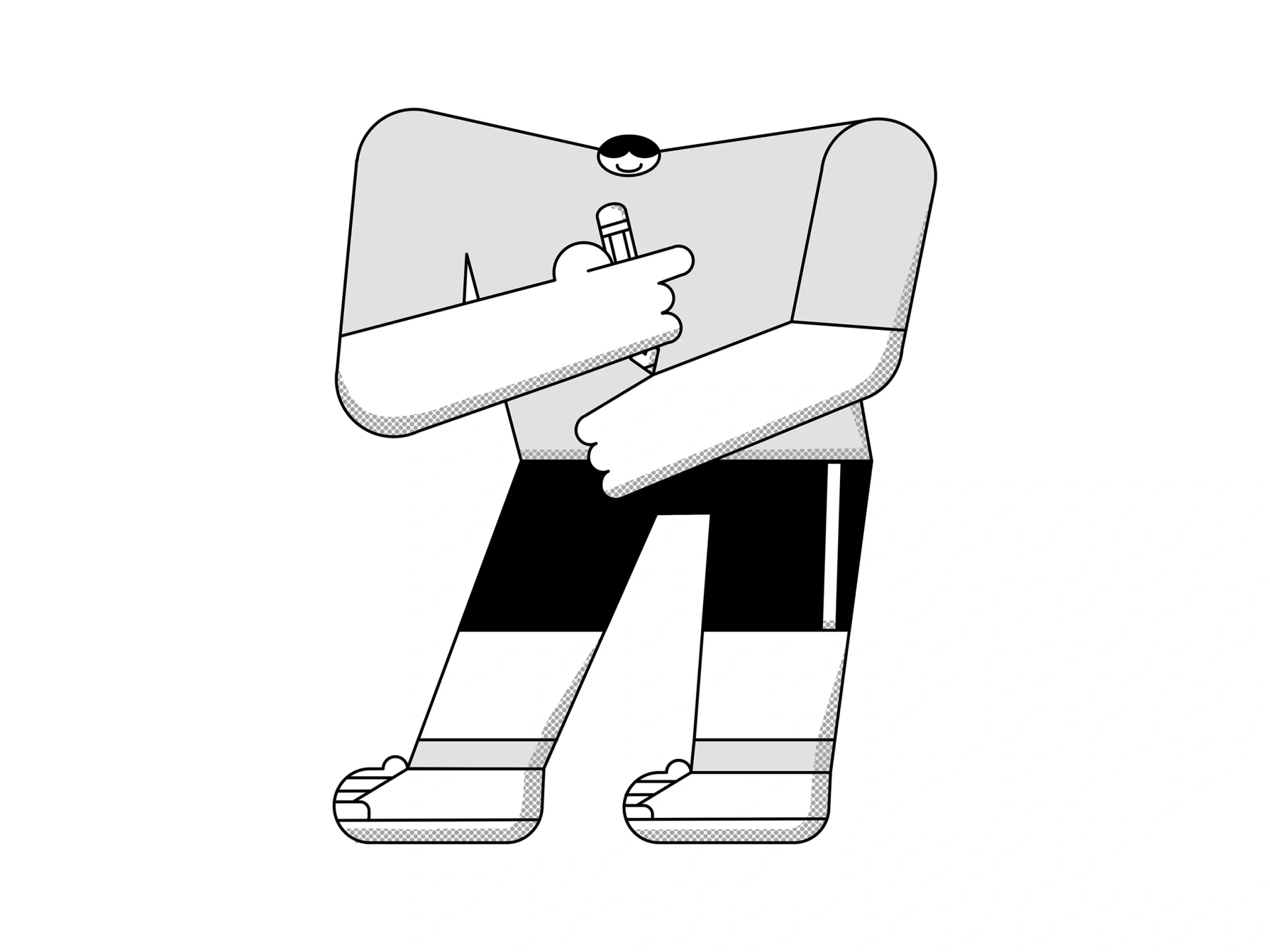 Always be a WIP
We know we are always learning, adding to our skills and thinking, a constant work-in-progress. We will share what we know, but know there is always more to learn.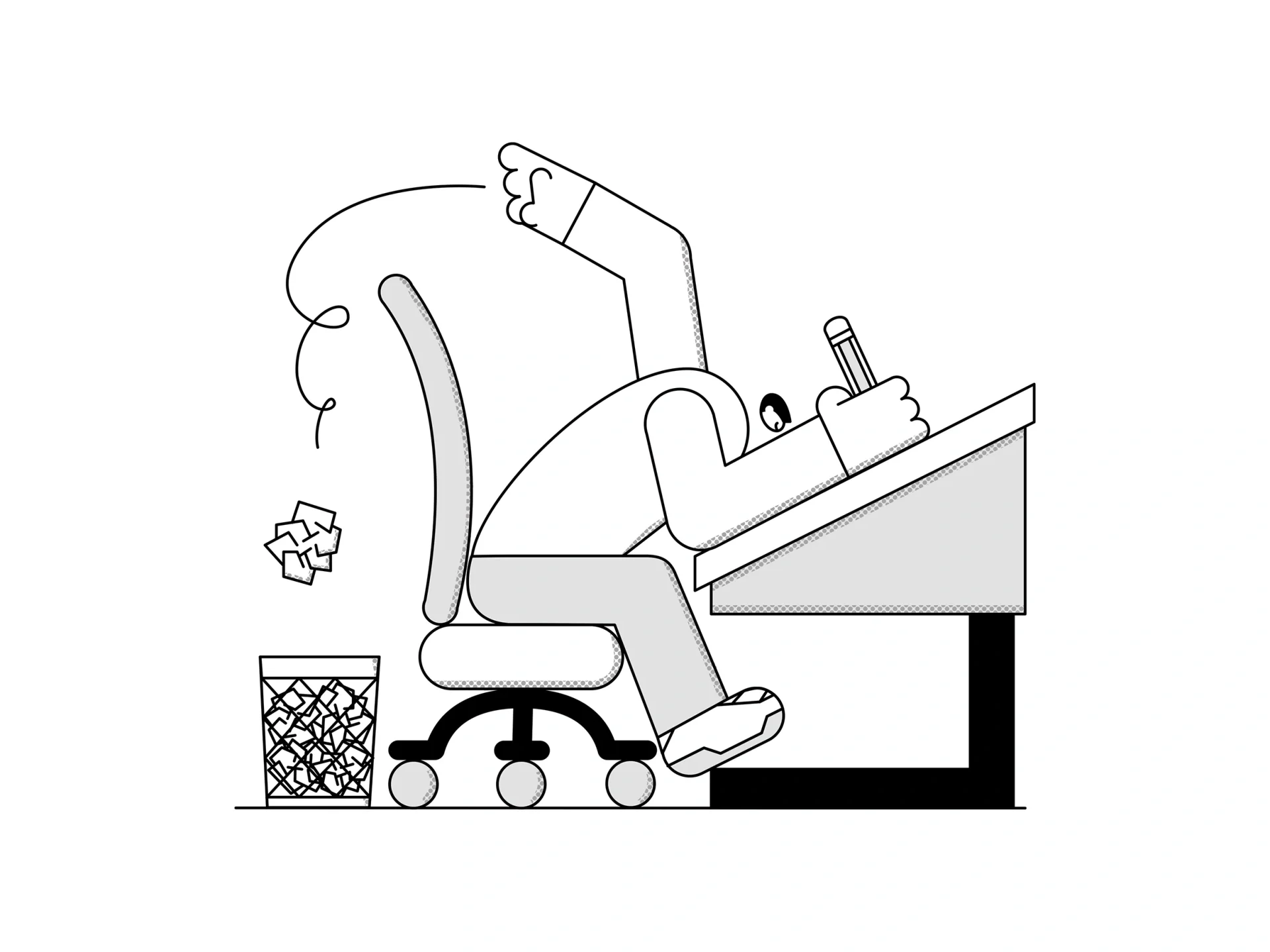 Make Mistakes
We will not be afraid to experiment and make mistakes. Creativity is not a straight line, and no two journeys are the same. We will learn from our mistakes, and embrace the happy accidents.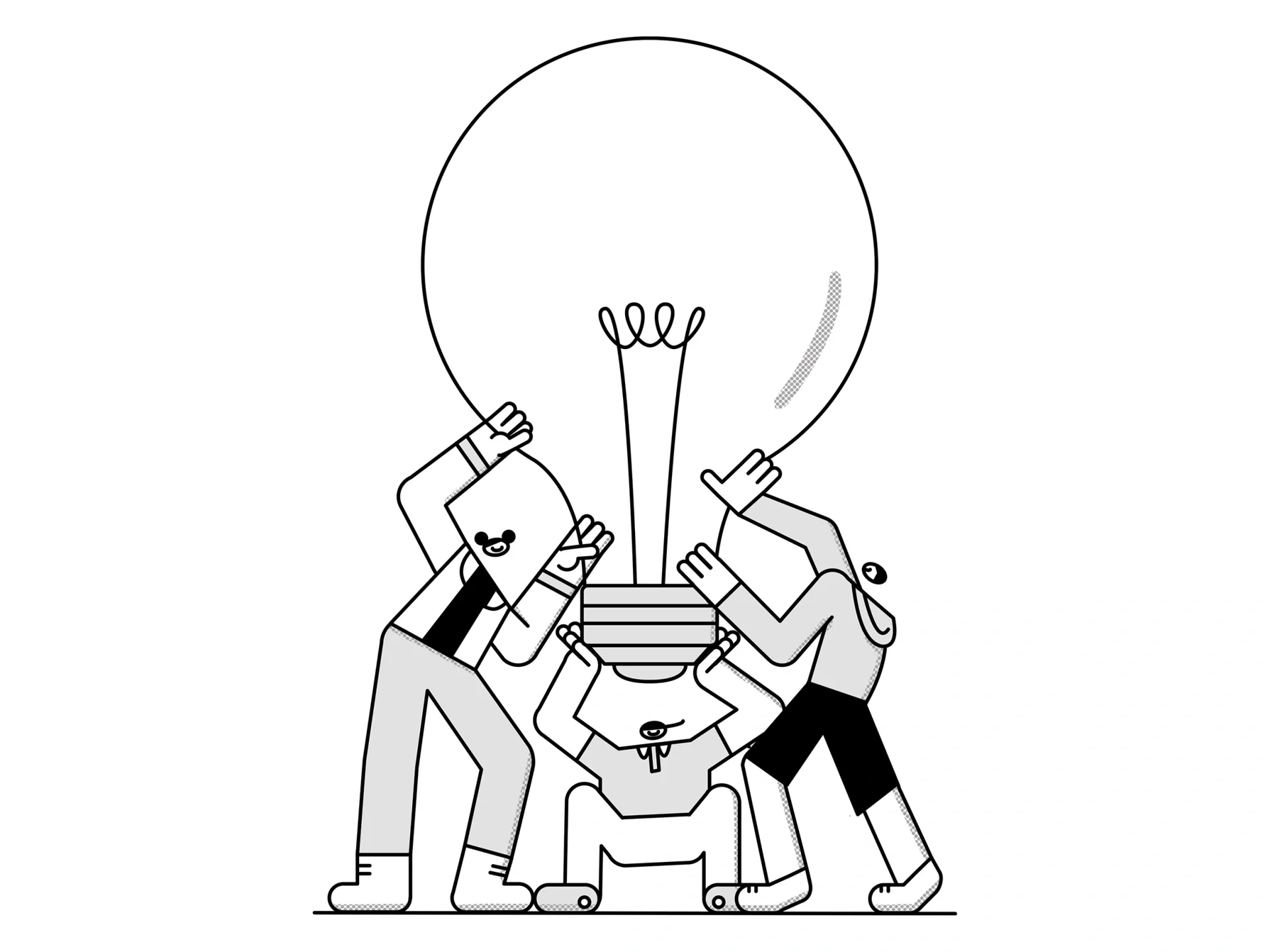 Big Ideas, not Big Egos
All ideas and perspectives are valuable, regardless of role and level. We will create a safe environment for ideas to flow freely and be shared with confidence. This is how we all produce our best work.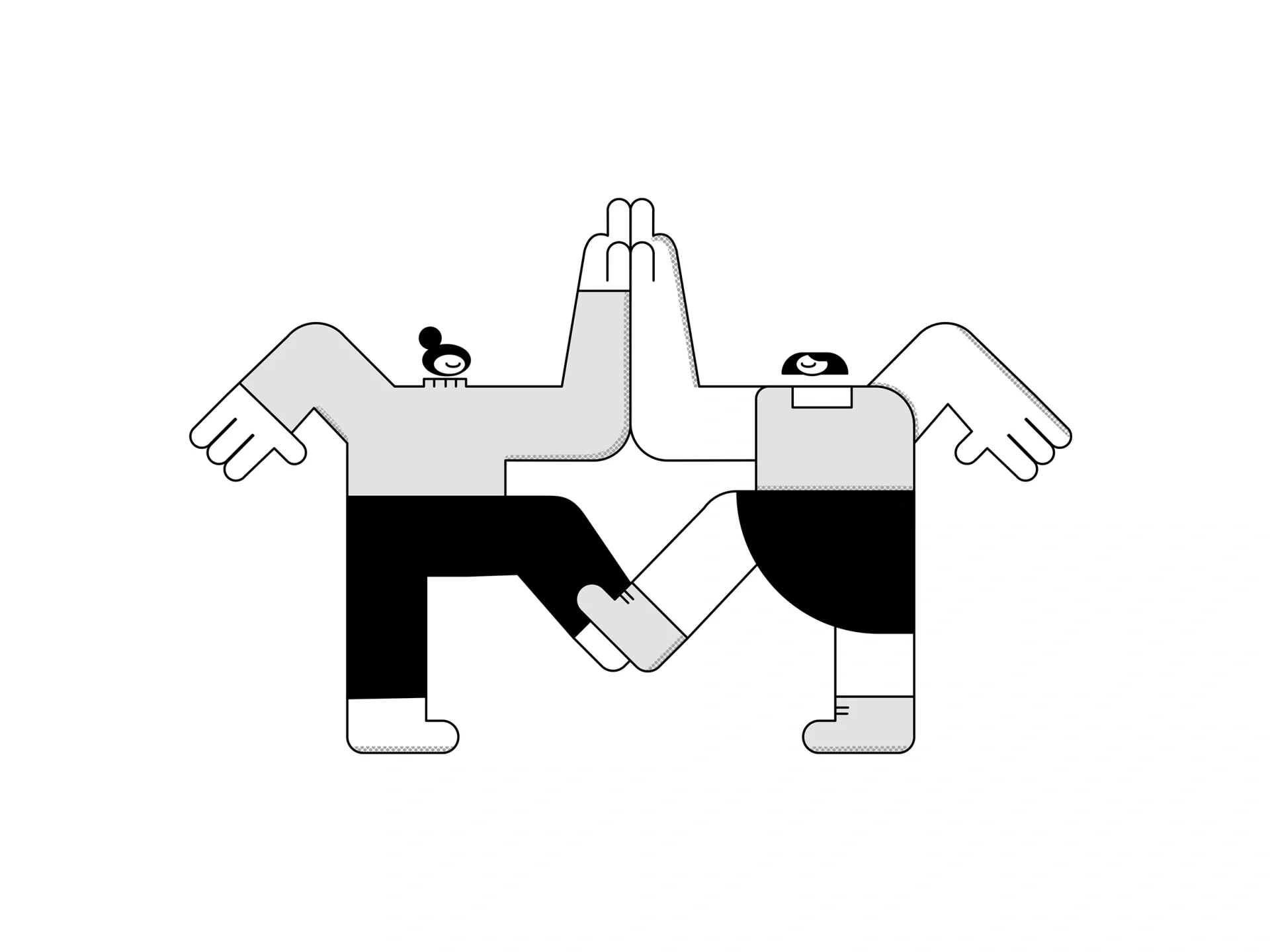 Being human
Our work is made by humans for humans. We will never lose sight of this fundamental truth and will keep people at the heart of what we do. Empathy and compassion will inform our approach.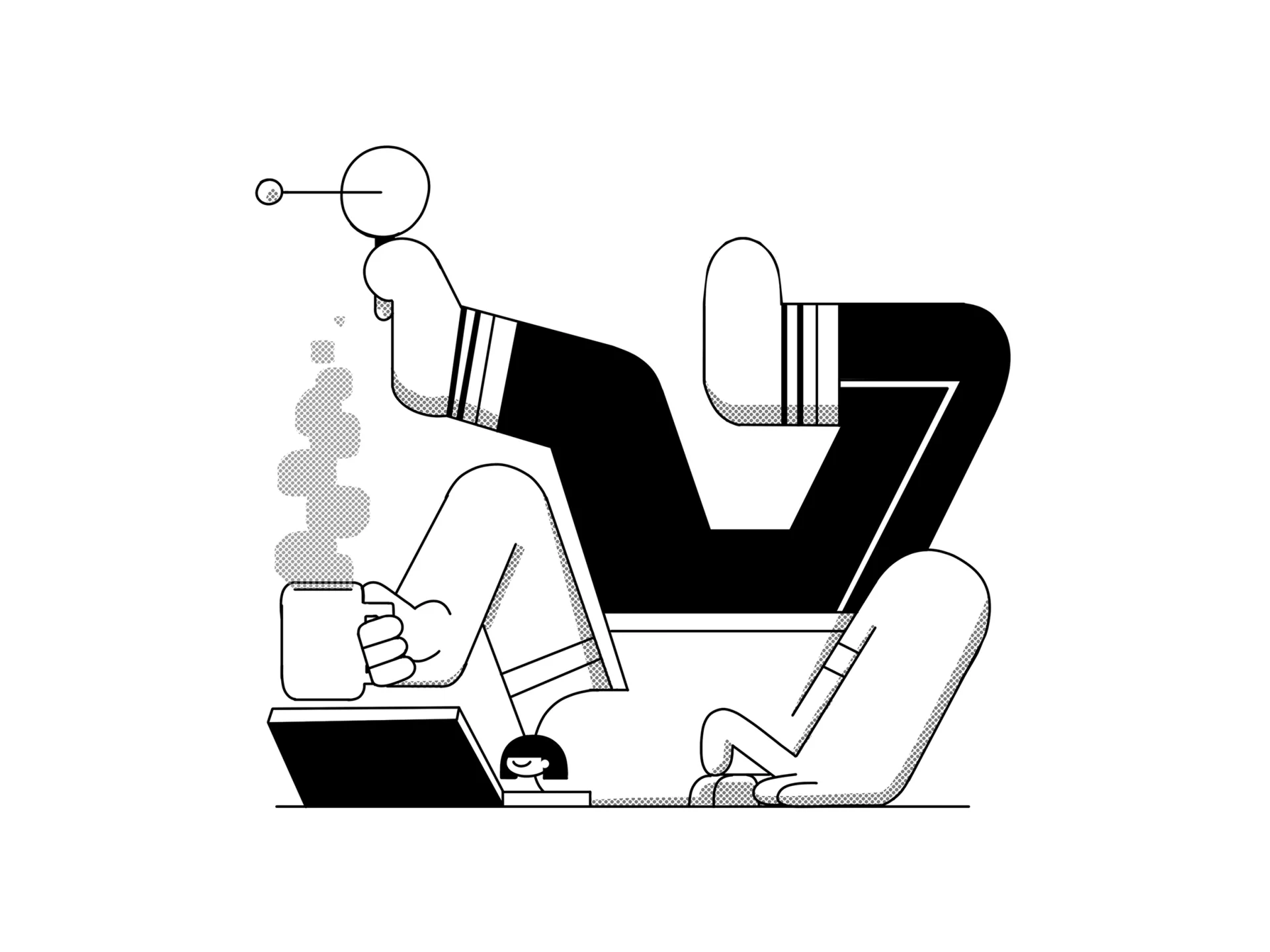 Don't forget to Have Fun
We spend a third of our lives at work, we have to enjoy it! We will remember that it is a privilege to do what we do for a living and enjoy the ride, taking time to have fun and make it fun for those around us.
"If you're not prepared to be wrong, you'll never come up with anything original."
Values
The principles that guide us.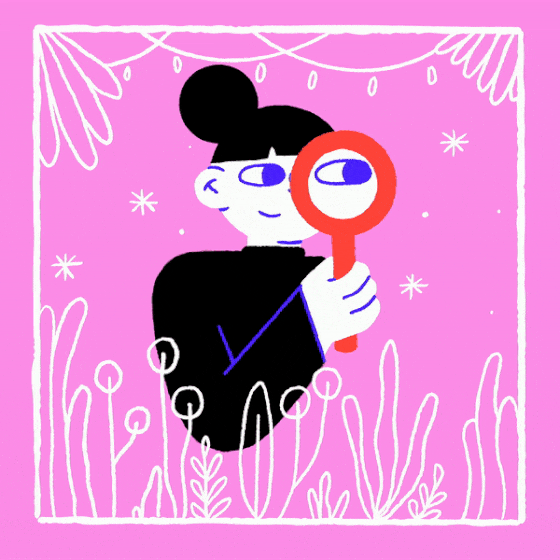 Curiosity
We are consistently curious - always learning about our work, ourselves and the world around us.
We are not afraid to try new things in our work, and don't follow trends, always seeking original and interesting solutions.
We listen deeply to our clients to better understand their challenges and help them create the change they're looking for.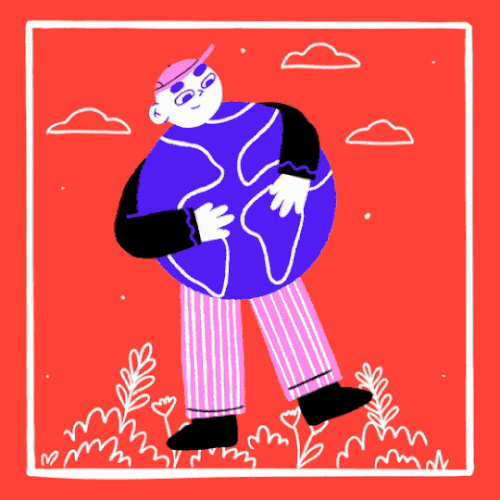 Care
We care deeply about the work we do, the results for our partners and the positive impact we can have in the world through our work.
We are inclusive in our approach, supportive and empathetic in our culture, and work in an ego-free way that enables us all to do what we love, and make our best work.
We're mindful of the world around us and our place in it, and do all we can to be people and planet positive.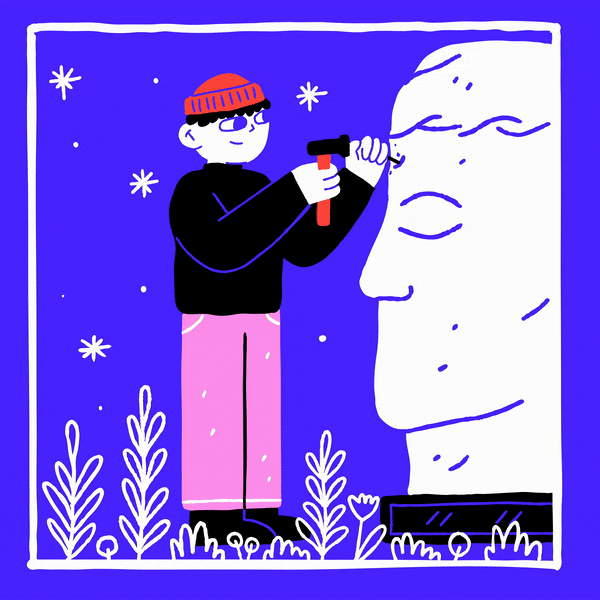 Craft
The details are important. We pay attention to the small things as well as the big things.
We take great care to create human stories that inspire and connect with people. Work that is beautiful as well as functional. Made by humans for humans.
We are constantly improving our skills and developing our thinking, to stay at the forefront of our space. We have deep expertise in what we do.



"We were really impressed by the creativity Flow brought to the mix; they felt like a great fit for this important campaign for us. We loved working with the team and the campaign materials they produced were amazing."